Our story
The JANCO BEST idea was born at the end of the first decade of the 2000s, it was developed by Mario Cordasco who was able to combine the passion for recreational sport fishing with many years of experience in the mechanical construction sector. JANCO BEST products are made with extreme passion, precision and commitment and are unique in both design and colors.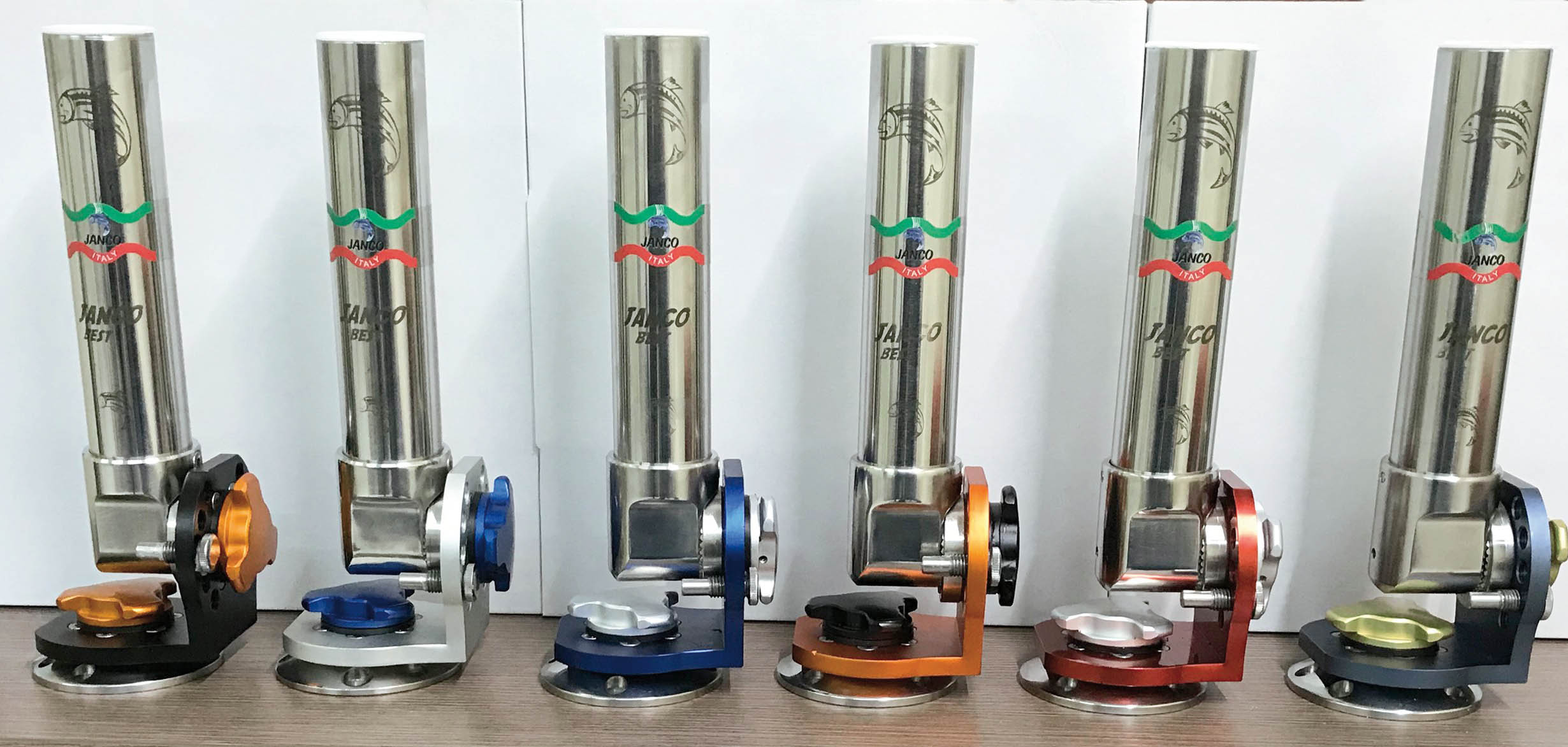 JANCO BEST rod holders are versatile and can be used for different types of sport fishing: deep sea bottom fishing, bottom fishing, drifting, deep sea trolling and coastal trolling.
Janco is suitable for the deep ledger line practice, since, in the basic mode, the tube acts as a pivot, allowing to obtain the fixed stops positionable in more corners, through threaded holes and stop pins. In addition, thanks to an innovative and super-fast locking system, you can switch from tilting mode (with a rotation angle that exceeds 180 ˚) to the closed one (the rod holder becomes fixed, offering the possibility of varying the placement angles very restricted), simply by pressing a small lever.