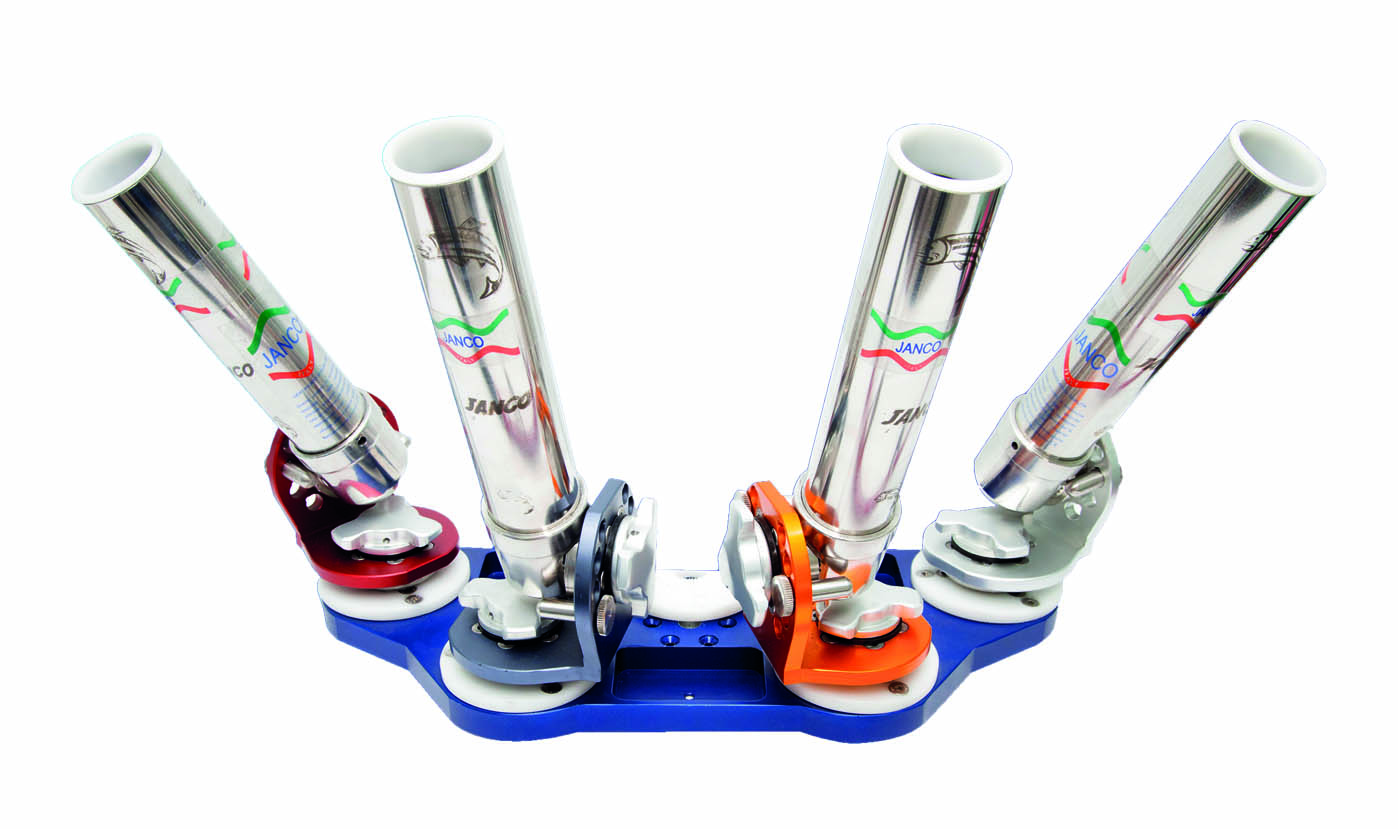 Janco Best - The multifunctional rod holder
The essential tool for the fisherman who is looking for a unique experience where rod holder becomes an element active to interact with, to improve and simplify the different actions to be performed when time becomes a key factor in reaching the capture of prey.
Light
Made mainly of aluminium
Easy to install
Can be fixed on the boat easily by everyone
Tilting
For a better adjustment of the holder
Available in different colors
Possibility to customize the holder
Unbreakable
Resistant to stress and weather
Accessories
Complete your rod holder with our accessories
Our catalogue is avaiable!
Do you want to browse the Janco Best product catalogue at any time? Download it by clicking on the following link!